Samsung Unveils First Image Sensor For Tesla Cars : You may recall that about the Cybertruck introduced by Tesla Electric Motor Company.
This electrically powered car was Tesla's first truck, and due to its futuristic design, it quickly became the talk of the world.
Now, Tesla has signed a $ 436 million deal with Samsung to develop a camera sensor for the truck.
Samsung recently introduced the ISOCELL Auto 4AC image sensor, which supports its latest automotive application, and is reportedly the first image sensor designed specifically for vehicles by Samsung.
Image Sensor For Tesla Cars Placement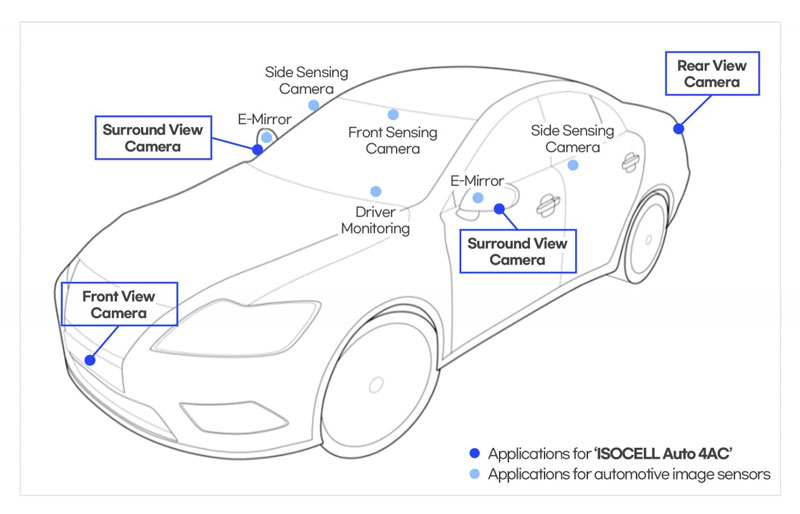 With a resolution of (1280 x 960), the image sensor supports a high dynamic range (HDR) of up to 120-decibel (dB) and Samsung has introduced an LED flicker mitigation system.
They point out that this LED flicker mitigation method is very important, as most cars now have LED headlamps instead of traditional headlamps.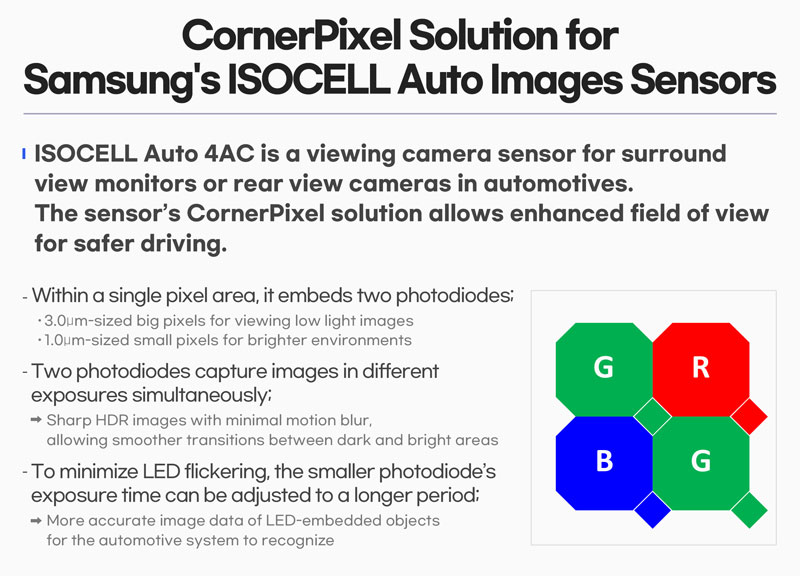 This ISOCELL Auto 4AC image sensor incorporates Samsung's CornerPixel technology, which provides a clear view through the 3.0 m pixel, even in the darkest of times, with a sharp increase of 1.0 m in the corner of the pixel in the event of an instantaneous increase in brightness. This image sensor has the ability to provide clear images.
While it often takes some time for traditional image sensors to adapt to a sudden change in the amount of light that comes out of a tunnel-like dark area, Samsung has come up with a solution through CornerPixel technology.
So many speculate that the new deal between Samsung and Tesla will provide this camera sensor to the upcoming Tesla cybertruck or to any other Tesla electric vehicle to be released in the near future.
It is also expected that Tesla will be offering Samsung's PixCell LED headlamps for headlamps for future electric vehicles.
What is the name of Tesla Image Sensor made by Samsung?
ISOCELL Auto 4AC ,ISOCELL Auto 4AC image sensor incorporates Samsung's CornerPixel technology,
Source : Samsung Newsroom