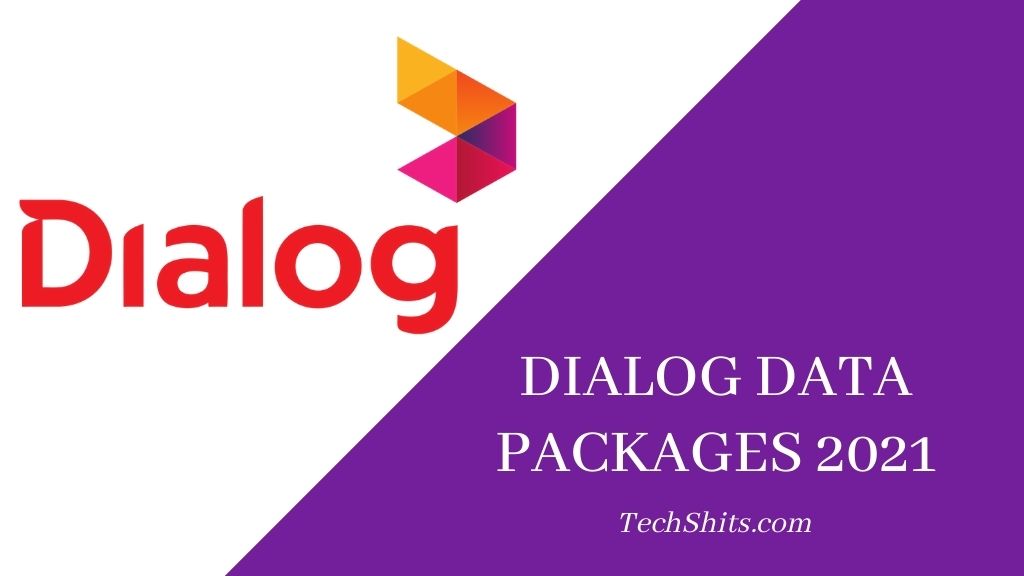 Dialog data packages 2021 or Dialog Wifi Data Packages: Dialog has revolutionized the telecom industry in Sri Lanka after launched their 4G services in 2013. Even though Dialog used to have the most affordable prepaid 4G recharge plans, all of their plans are not suitable for everyone.So here we compiled every single data plans of dialog to make it easy for you to choose the most suitable package for you. Here's a list of all the popular data plans offered by Dialog along with their validity, benefits, and pricing.
Dialog New Postpaid Data Add-on Packages: How to Activate
Check All Latest Dialog Packages Here
Dialog Data Packages
As of 12.01.2021 Dialog providing 10 Dialog data Packages based on the purpose along with their usual prepaid data cards.
Unlimited Netflix Plans
Video Conferencing Plans
Fun blaster
Work and Learn Packs
4G Video Blaster
Data Blaster
Anytime Data
Daily rental packages
Night time packages
Time based packages.
Unlimited Netflix Mobile Data Plan
This plan provide unlimited data to stream Netflix on a mobiles for Dialog customers with 4G device and a 4G sim. You can stream Netflix on SD (480p), or HD(720p / 1040p) based on your plan. Details of the available plans are given below.
[table id=1 /]
Video conferencing Plans
Dialog introduced this plan exclusively for Office 365, Microsoft Teams and Zoom as a response for the huge demand created by Covid-19 for these products.
[table id=2 /]
Fun Blaster
With this plan you can enjoy unlimited Facebook & WhatsApp along with additional Data for other apps & services.
[table id=3 /]
Work and Learn Packs
This one is similar to the Video Conferencing package but with more freedom to access many other sites. By activating this plan you can access Zoom, Google, Microsoft, YouTube, Education Apps and Web Browsing at amazing rates. And time limitation is not applicable for this package.
[table id=5 /]
4G Video Blaster
This plan allows Dialog customers to enjoy Unlimited YouTube along with an additional data quota for all the other internet usage. In addition to the above, streaming for ViU App will be free of charge.
[table id=6 /]
Data Blaster
Data blaster plan allows you to enjoy to a combo pack with Anytime Data 1GB, D2D 250 minutes & D2D 250 SMS.
Anytime Data
Dialog also offers Anytime Data Plans for it's customers those who don't want to use Dialog's usual time based plans. You can surf the internet anytime with this plan. And all of the anytime data plans comes with the bonus 4G data benefits.
[table id=7 /]
Daily Rental Packages
With this package you can get a data on a daily basis. And if you have already subscribed for the time based package, you are not eligible for this package.
[table id=8 /]
Night time packages
If you like to be online in midnight, this is the most suitable package for you. You can use this package to access internet between 12am(midnight) to 8am.
[table id=9 /]
Time based packages
With Dialog time based / time bound package, you can access internet for a specified time or period.
[table id=10 /]
These Dialog Data Packages are here to stay while, so choose the best data plan from Dialog that suits your needs. And keep an eye on this page, we will update this one whenever dialog introduce a new data plans.
Source : Dialog