Freesat Sri Lanka is a no-cost digital satellite television service that provides Sri Lankan households with both domestic and foreign television channels. Nowadays, because of their fantastic service, it is a hot topic on social media. Let's Discuss Freesat.
Freesat Sri lanka is about to revolutionize the way you watch TV by bringing long-awaited Digital Television to every Sri Lankan household through Satellite 'SES 12 – 95 ° E. Using latest DVB-S2X technology.
Freesat will bring all your favourite Sri lankan channels as well as Foreign to you in pristine digital quality at no cost (FTA).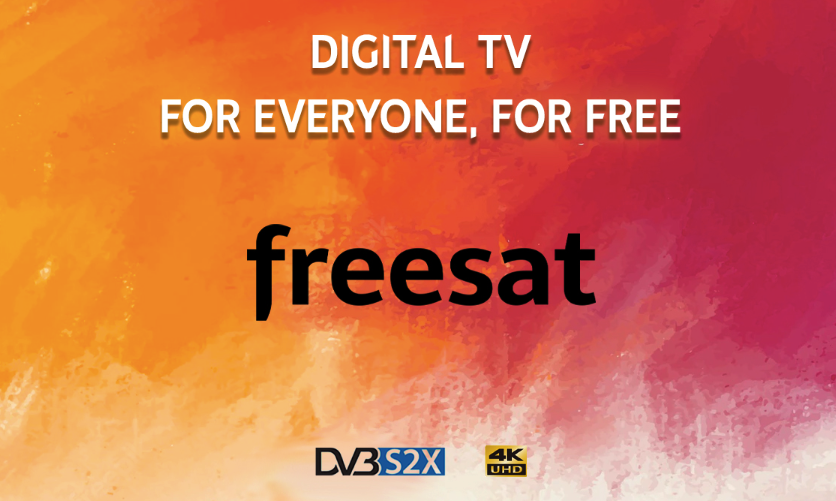 CBN SAT Sri Lanka First DTH.
For more than 40 years, analog TV has been in use in Sri Lanka. But not everyone can benefit from this because of Sri Lanka's terrain. A company by the name of "Communiq Broadband Networks (CBN)" initiated a project to offer a satellite TV service named "CBN SAT" as a result of this problem.
It is Sri Lanka's first digital television service. The Dialog Axiata Company then purchased that business for 523.8 Million LKR. The satellite television sector in Sri Lanka is now at a pivotal point. They began working on a satellite TV initiative named Dialog TV.
Dialog has a lot of resources because it is a multinational corporation. Their marketing is fairly effective. After 3 to 5 years, everyone in Sri Lanka is aware of dialog television. After some time, the well-known Sri Lankan telecom company Sri Lanka Telecom launched a cable TV project using ADSL AND fiber.
The Dialog TV is a good thing. because the television channels are of very high quality. However, the drawback of these two digital TV services is the high cost of installation and the high cost of monthly leases. For instance, Dialog TV requires a minimum monthly payment of 490 LKR.
What is Freesat Sri Lanka ?
This is Sri Lanka's first Direct to Home (DTH) Service not Free to Air (FTA) but with their HD Set-top-box for free of charge.
Who Owns FreeSat Sri Lanka?
The "Union Network International Pvt Ltd" is the owning company of the Freesat Sri Lanka, according to the Consumer Affairs Authority. It has the registered company number PV 00203126 and is a government-registered business.
They are located at 20 Nelson Place, Colombo 6. They claimed that their business had a license from Sri Lanka's Ministry of Mass Media & Telecommunication Regulatory Commission to provide digital television broadcasting services.
We verified it, and it is accurate. I've heard that the investor in this business has put trillions of LKR into this service. We are unable to predict when this will close because of this.
Mr. Kaminda Samarakoon is the Freesat CEO, as far as I'm aware. And the director of marketing is Mr. Hiran Jaliya. Additionally, he founded the Hitz 99 TV Channel, which can be accessed on Sri Lanka's Freesat channel 99. It is a South Asian FTA channel.
Below, we shall discuss all of the channels.
How Many Channels does Freesat Sri Lanka have?
From the launch they are providing 50 Channels Now. Including More than 2 HD Sri Lankan Channels like.
Rupavahini
Channel Eye
ITN (Sri Lanka)
Vasantham TV
TNL TV
Sirasa TV
Shakthi TV
TV 1 (Sri Lanka)
Swarnavahini
Ada Derana 24×7
Siyatha TV
Star Tamil TV
Hiru TV
Supreme TV
What is the Price of Freesat Sri Lanka ?
Currently they are offering only the Set of Box / Receiver only.
Set of Box / Receiver only – RS.9250
Antenna Kit Price – Soon
Monthly TV bill – Its Free
What is the Satellite is used by Freesat Sri Lanka?
It's officially said that they are using the very powerful Satellite – SES 12 at  95.0° , technology using DVB-S2X HEVC HD Set-top-Box.
Source : Google